Why AKC Hunt Test?
Stellar Retrievers measures a dog's progress through the AKC hunt test program. It is often helpful to have a goal set for your dog's training and the AKC hunt test events are an excellent tool for measuring progress. We attend many hunt test events each season both here in Central Texas during the Fall, Winter, and Spring. During the Summer Trip, Jack attends hunt tests in northern Minnesota, Wisconsin, and North Dakota. By working towards these titles, your retriever is exposed to more opportunities for developing its ability to "handle" complex hunting scenarios. Consider owning an AKC Master Hunter and know you'll be welcome on any duck blind or goose hunt!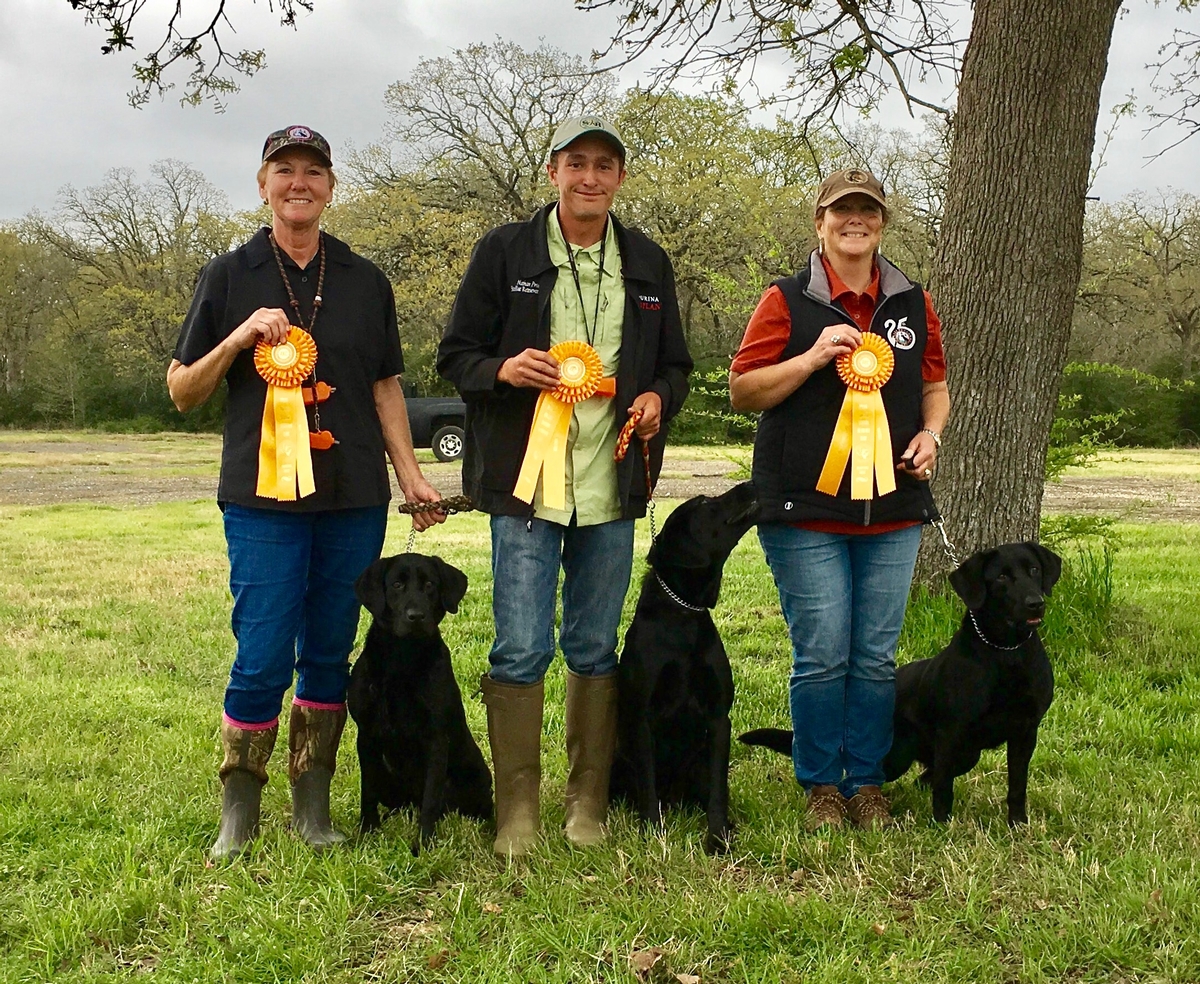 Bryan/College Station Master Hunt Test 2017
AKC Master Hunter
As the top level of AKC Hunt Test titles, the Master Hunter is a truly "finished" hunting retriever. This is a retriever that has been taught to "think" in the field. Tests are complex with difficult marking situations such as three or more birds down prior to being sent. Blind retrieves are integrated into the marking scenario and the dog must be rock solid in its honor of another working dog . This is where it really gets fun! Tests are passed only when the dog and handler work as a team to meet the standards of the event. Achieving the Master Hunter title is testament to an excellent training program. Be sure to talk with Jack about your dog's future as an AKC Master Hunter.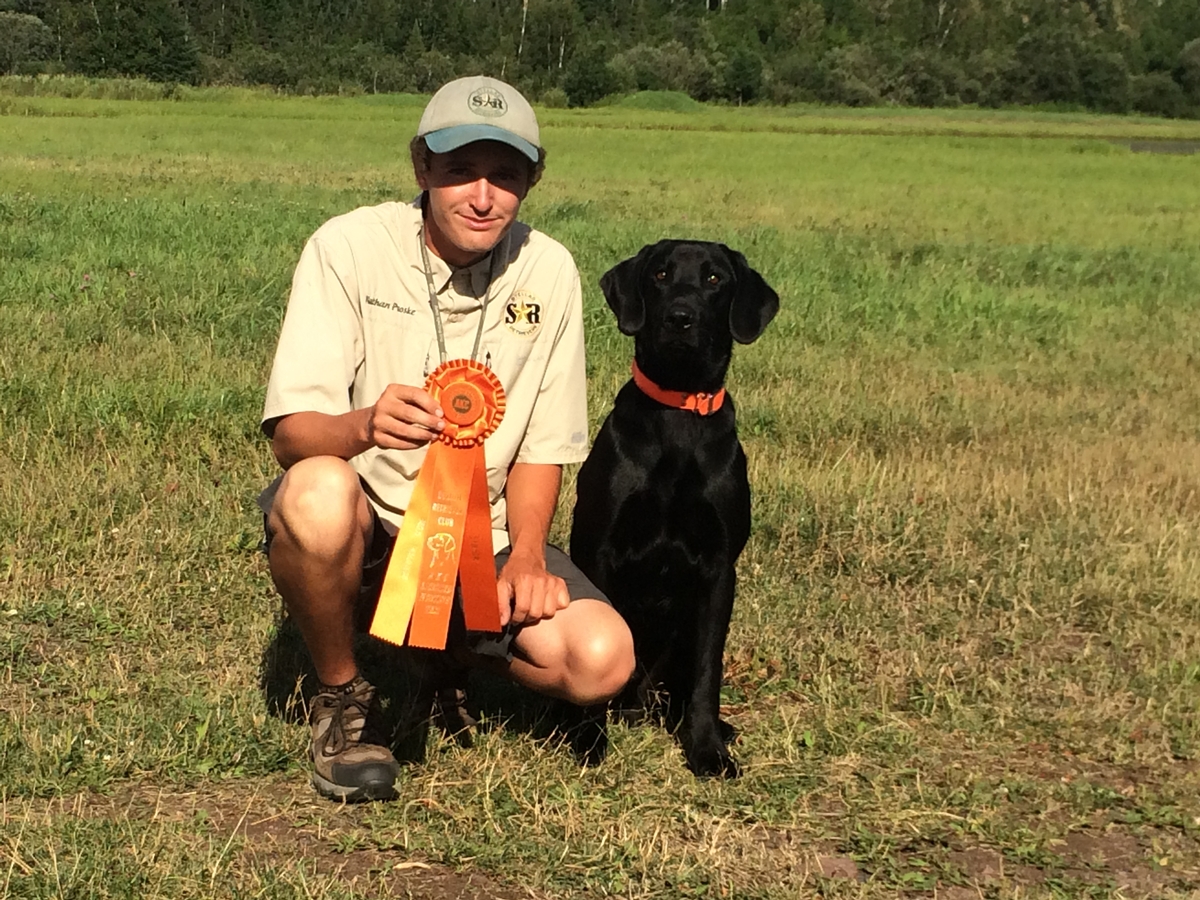 Duluth Senior Hunt Test 2016
AKC Senior Hunter
Senior Hunter is the middle level in AKC titles. Here the dog, in addition to marked retrieves must also be able to deal with relatively easy blind retrieves, honoring another dog's retrieve, and be steady to gun. The test is two series. One series is a double marked retrieve (two birds) over land and the other is a double marked retrieve thrown over water. Blind retrieves, made with hand signals and whistles, are made independently of the marked retrieves and are not usually complex. A Senior Hunter certification indicates the retriever is ready for the blind and will always be a welcomed partner on every hunt.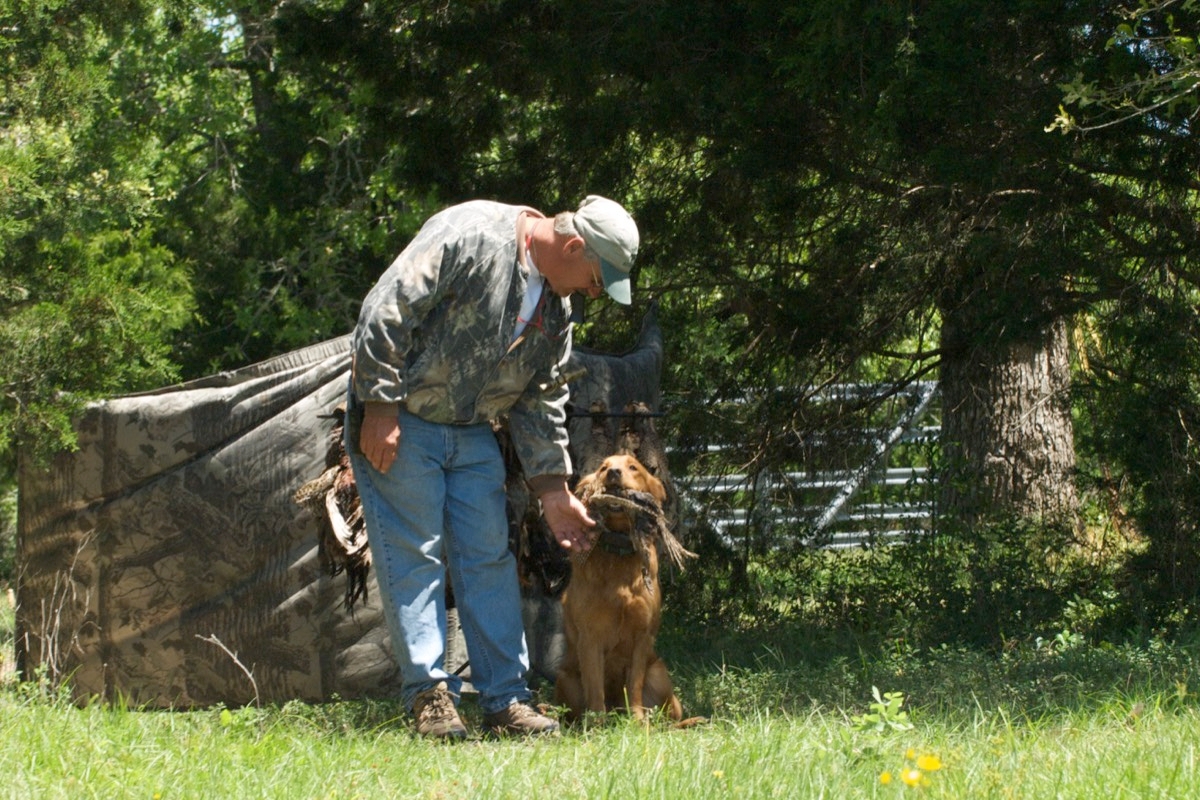 AKC Junior Hunter
The Junior Hunter title is the most basic mark of a great gun dog in training. Junior dogs are judged only on single marked retrieves, no blinds and the dog need not be steady. It will demonstrate the ability to mark and retrieve one bird on land and across water. Tests consist of two series. The first is two single marks thrown on land in a variety of cover conditions, and the second is a set of two single retrieves across water. In each scenario, the distance to the bird will generally not exceed one hundred yards.